Barry C. Smith
General Director
Years: 1921 to 1947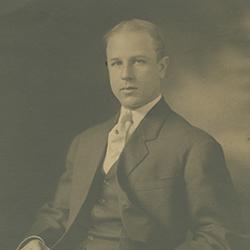 The Commonwealth Fund's general director from 1921 to 1947, Barry C. Smith (1877–1952) played a critical role in the development and design of the foundation's programs.
Educated at Yale University, he spent a year at the New York School of Social Work before embarking on a career in philanthropy, initially serving as general secretary of the Associated Charities of Jacksonville, Florida. In 1915, he returned to New York, where he served as financial secretary of the Charity Organization Society of New York and secretary of the Bureau of Advice and Information at the Community Service Society. In response to the growth in fraudulent charities during World War I, Smith in 1918 organized the National Information Bureau, which sought to combat deceptive practices in philanthropy and improve organizations' administration.
The Commonwealth Fund worked closely with the National Information Bureau on postwar relief work in Europe and brought on Smith as general director in 1921. Although he came to the role with no expertise in medicine or public health, Smith led the Fund's successful early efforts in children's health, rural hospitals, social work, and psychiatry.
On the occasion of Smith's retirement in 1947, the Commonwealth Fund Board of Directors adopted a resolution that stated in part, "Without Mr. Smith's diligence and perspective, it is difficult for his fellow Board members to believe that the Fund could have ever developed its present character or achieved the results that it has. . . . He has done a great deal for the welfare of mankind."