Developing Leaders
Almost since its founding, the Commonwealth Fund has invested in tomorrow's leaders. Originally called Commonwealth Fund Fellowships, the Harkness Fellowships were initiated in 1925 to advance international understanding and encourage maintenance of the "special relationship" between the United States and the United Kingdom. In 1997, the program was transformed into the Harkness Fellowships in Health Care Policy and Practice, open to residents of eight countries, to better align it with the Fund's mission. Other Commonwealth Fund–supported fellowships, such as the National Medical Fellowship, supported for several decades starting in 1949, and today's Commonwealth Fund Mongan Fellowship in Minority Health Policy, aim for greater equity in health care.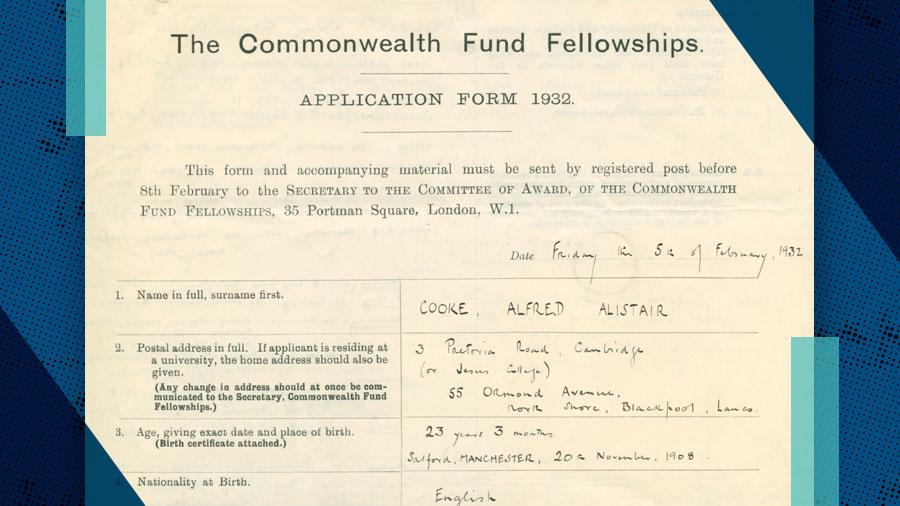 In 1997, the Commonwealth Fund changed the focus of the Harkness Fellowships to solely include health care policy and practice. In previous years, fellows came from a variety of fields, including literature, art history, and political science, in addition to health care. Pictured here is British journalist Alistair Cooke's Harkness Fellowship application, 1932.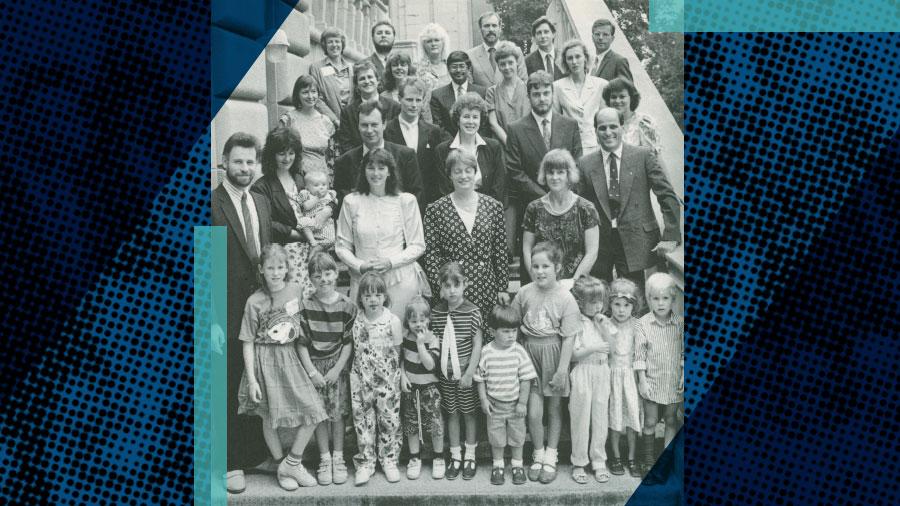 The Harkness Fellowships (originally named the Commonwealth Fellowships) began in 1925 and is one of the foundation's best-known initiatives. For many years, fellows hailed from a variety of fields: literature, art history, political science, and health care, among others. In 1989, the program began to sharpen its focus on applicants studying health care delivery, education, and urban life. Pictured here are Harkness Fellows and their families in 1989.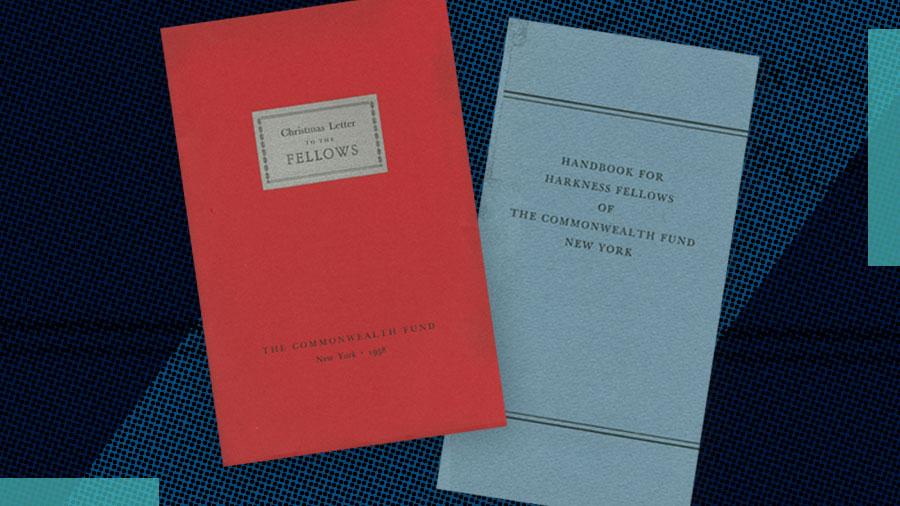 Pictured (L-R), Christmas Letter to Harkness Fellows, 1958, and Handbook for Harkness Fellows, 1967.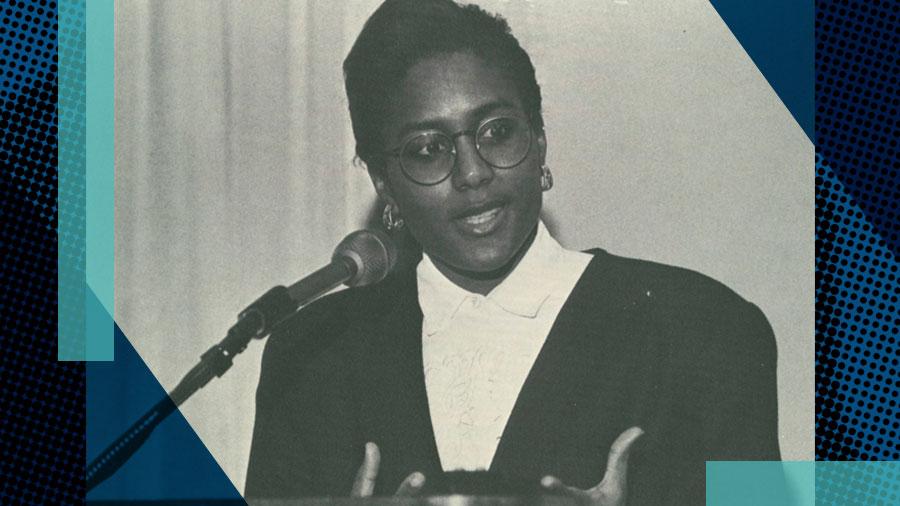 The Program in Academic Medicine for Minority Students allowed students to spend eight to 12 weeks after their third year of medical school working in laboratories under the mentorship of distinguished biomedical scientists. Mentoring continued into the residency period, helping to prepare students for a career in academic medicine. Pictured here is fellow Karol E. Watson, M.D., of Harvard Medical School, 1988.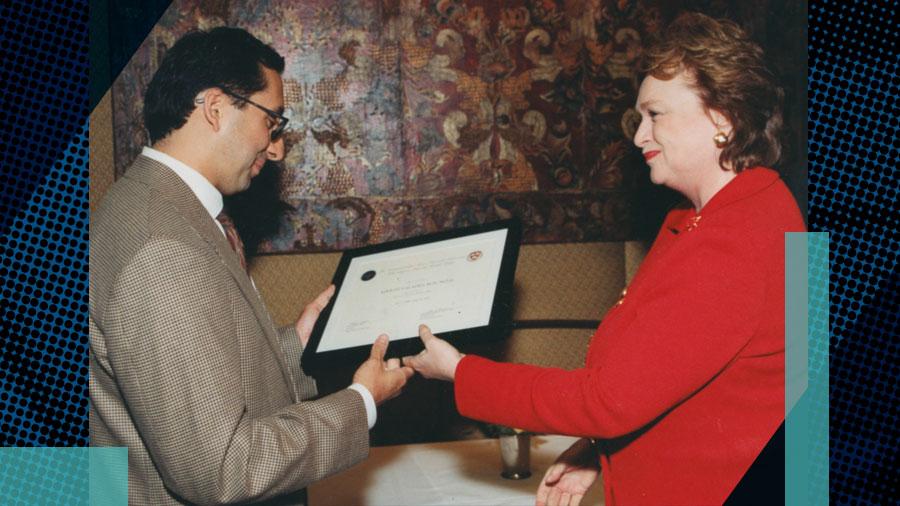 Since 1996, the Commonwealth Fund Mongan Fellowship in Minority Health Policy has helped to develop physician-leaders who will play a role in transforming care delivery and promoting policies and practices that improve access to high-quality care for vulnerable populations, including racial and ethnic minorities and economically disadvantaged groups. Pictured here are Fellow Adolfo Valadez, M.D., and Commonwealth Fund President Karen Davis, 1997.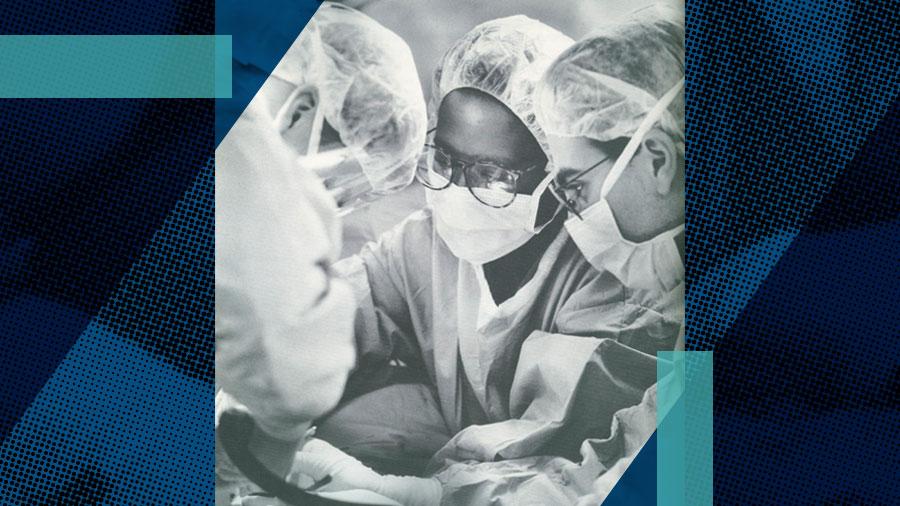 From 1984 to 1992, the Fund's Fellowship Program in Academic Medicine for Minority Students, helped roughly 200 minority medical students pursue careers in academic medicine. In 1992, the Bristol-Myers Squibb company assumed full sponsorship of this program.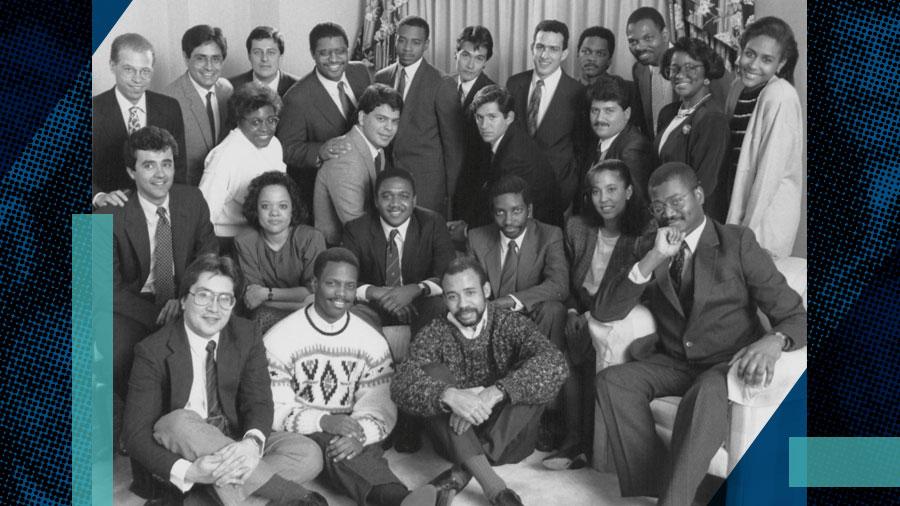 With past support from the Commonwealth Fund, National Medical Fellowships trains minority medical students to address the needs of their communities and to educate the public and policymakers on the public health problems and issues facing underserved populations. The National Medical Fellowship class of 1988 is pictured here.
Yvette Roubideaux, M.D., a medical officer on the Gila River Indian Reservation in Arizona, and 1996 Mongan Fellow in Minority Health Policy. In 2009, she was the first woman to be appointed Director of the Indian Health Service and now serves as the Director of the National Congress of American Indians' Policy Research Center.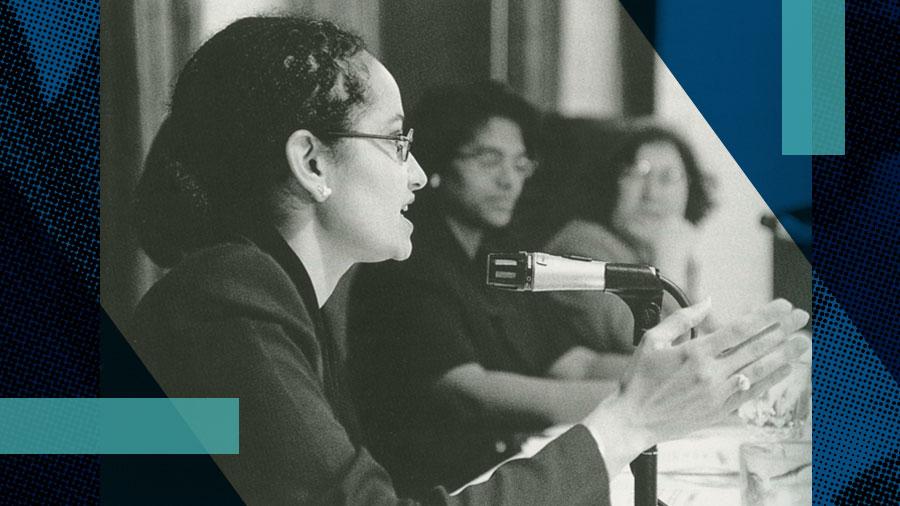 Nawal Nour, M.D., a 1998-99 Mongan Fellow in Minority Health Policy focuses on health and policy issues regarding female genital cutting. Committed to the eradication of this practice, she travels throughout the country conducting workshops to educate African refugees and immigrants.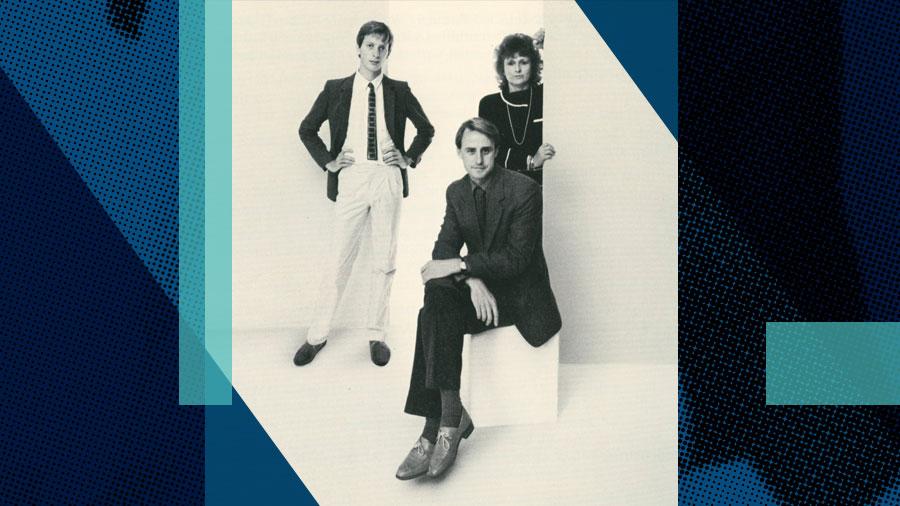 Harkness Fellows in 1985 – the 60th anniversary of the program – included Stephen Haggard, an art historian from England; Graeme Koehne, a composer from Australia; and Sharon Crosbie, a broadcast journalist from New Zealand.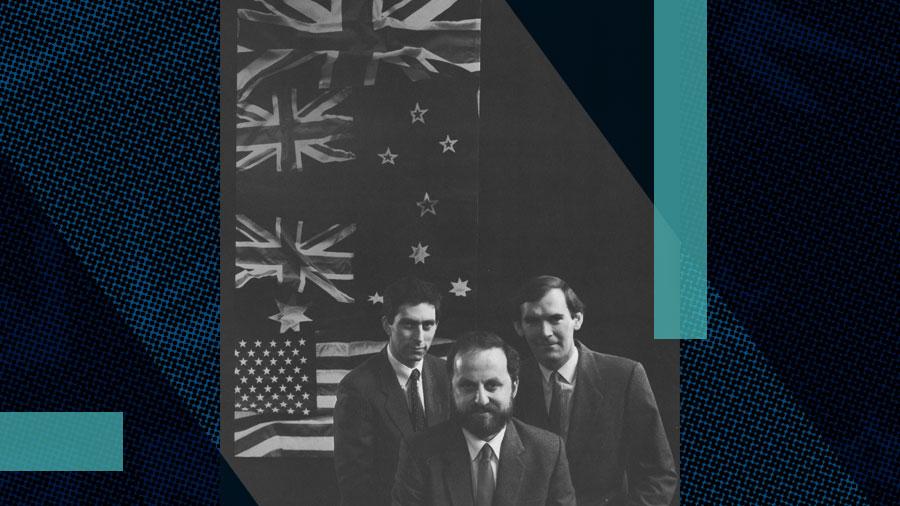 A key function of the Harkness Fellowships has been to foster a network of leadership in participating countries, with many fellows going on to assume influential positions in their home countries. The 1987 class included (pictured here, L-R) Joel Poznansky of the U.K., president of U.S. Components, Inc.; Ross Tanner, economic counselor at the New Zealand Embassy in Washington, D.C.; and Michael L'Estrange, of the Australian Prime Minister's Office.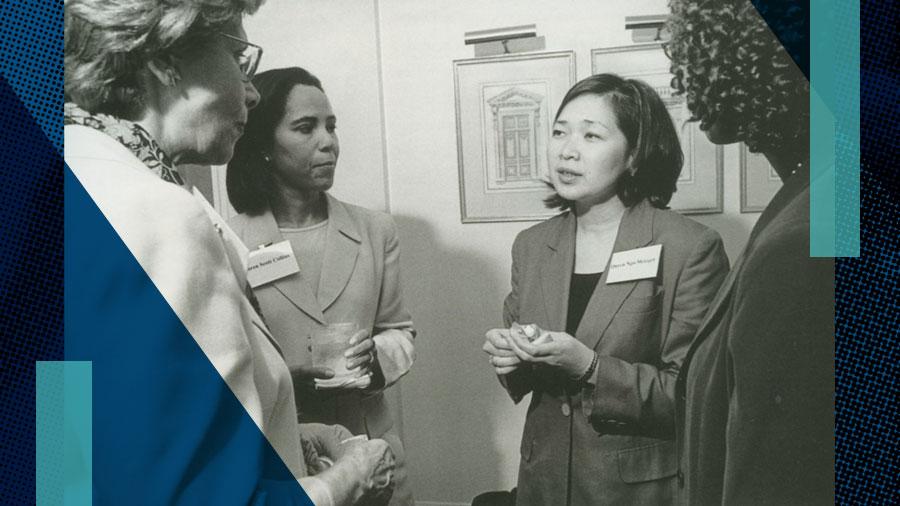 Quyen Ngo-Metzger, M.D., a 1998 Mongan Fellow, talks with Commonwealth Fund staff and others. Since its inception, the program has aimed to shape physician-leaders who will work to address the persistent disparities facing racial and ethnic minorities.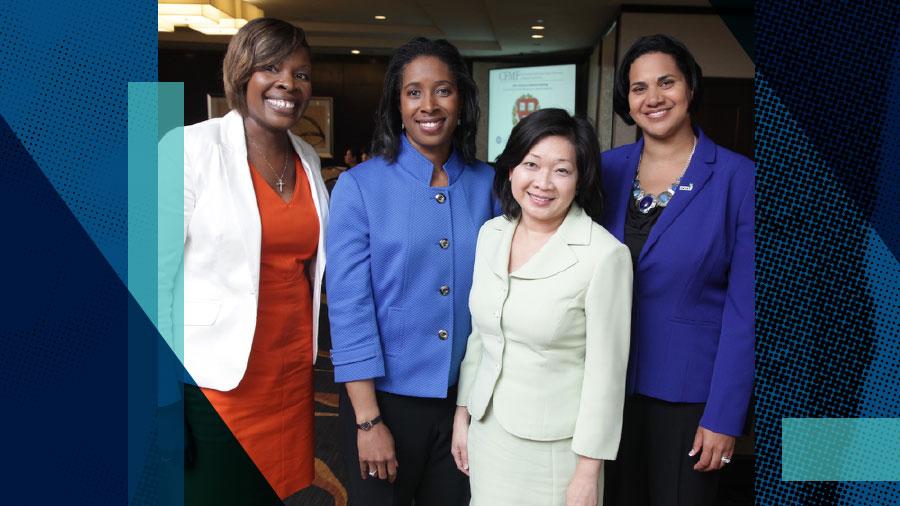 In 2016, the Commonwealth Fund hosted a 20th anniversary meeting of Mongan Fellows in Washington, D.C.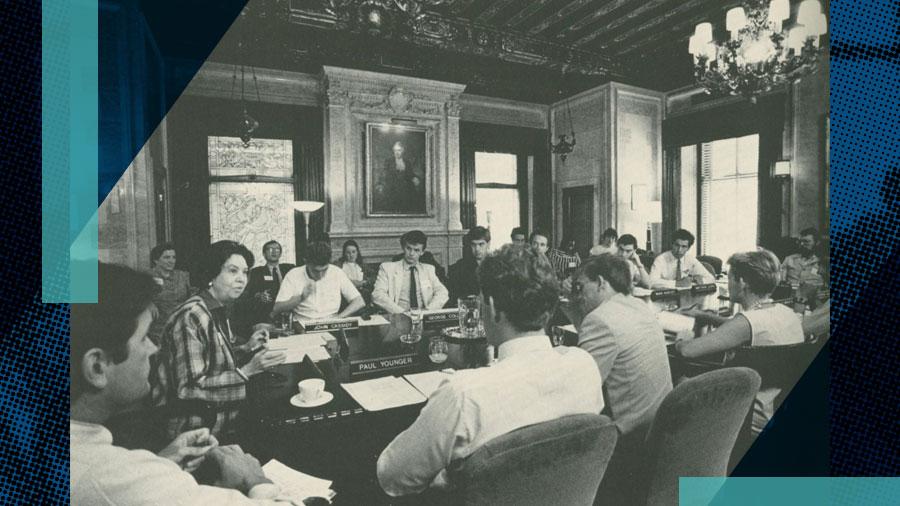 The 1984 cohort of Harkness Fellows, newly arrived in the United States, gathers at the Fund's New York City headquarters to meet with President Margaret E. Mahoney and Commonwealth staff members.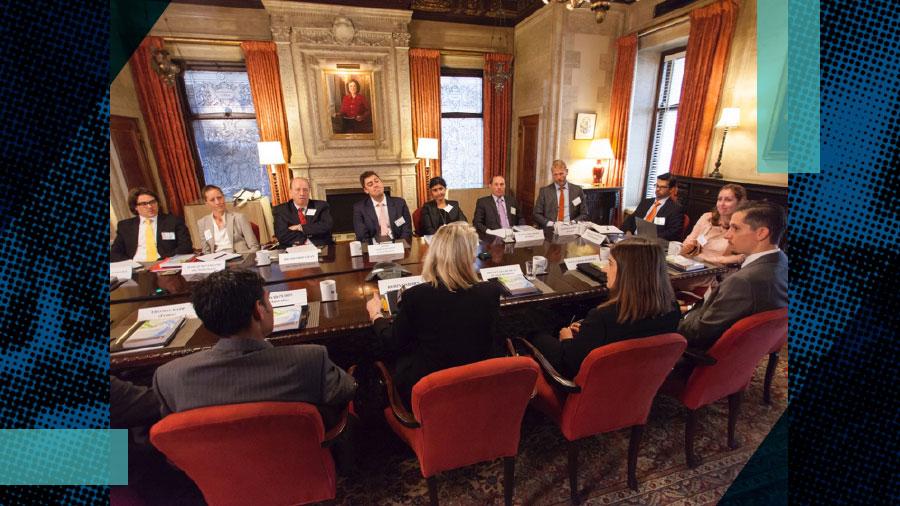 The Harkness Fellows of the 2015-16 class attend an orientation meeting in New York City.