Benjamin K. Chu, M.D.
Board of Directors Chair
Years: 2014 to present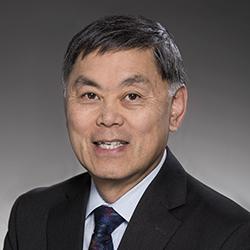 A clinician and strategic leader in public and private health care delivery and administration, Benjamin K. Chu, M.D., has chaired the Commonwealth Fund's Board of Directors since 2014. A member of the Fund's board since 2003, Dr. Chu is a managing director at Manatt Health, and recently served as president and CEO of Memorial Hermann Health System in Houston, Texas. Among his previous positions were: group president for Southern California and Georgia for Kaiser Foundation Health Plan and Hospitals; president of the New York City Health and Hospitals Corporation (HHC); acting commissioner of health for New York City; senior associate dean at the Columbia University College of Physicians and Surgeons; and vice president for clinical affairs and associate dean at the New York University Medical Center. As a Robert Wood Johnson Health Policy Fellow in 1989–90, he served as the legislative assistant for health for U.S. Senator Bill Bradley.