Malcolm Pratt Aldrich
President and General Director
Years: 1940 to 1963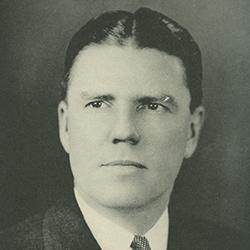 As president and general director of the Commonwealth Fund from 1940 to 1963, Malcolm P. Aldrich (1900–1986) oversaw the foundation's shift toward medical education, community public health, and the integration of psychiatric practice with general medicine.
As support for medical research expanded in the postwar period, Aldrich pushed the Commonwealth Fund to redirect its efforts toward areas overlooked by other funders. The Fund established a new category of grants, "experimental health services," for innovative programs in community health care, regional hospital cooperation, and mental health consultation, among other fields.
A close confidant of Edward S. Harkness, Aldrich served as executor of his estate in 1940. After retiring as president in 1963, Aldrich chaired the Commonwealth Fund's board.